UG Staff-Student Liaison Committee
In order for the ECE Department to understand students' needs and improve our programs, curriculum and activities, we need comments and suggestions from our students. Therefore, every year, we invite ECE students to become Student Ambassadors and attend the official Staff-Student Liaison meetings once every semester, where they could voice out comments to faculty members of the UG Student Affairs Committee.
Role of the ECE Ambassadors
Collect suggestions and comments about the department from other students in their year of study.

Advise junior students for academic and non-academic matters, such as course selection/enrollment, study path, internship, career development, etc.

Assist department in outreaching activities.
ECE Ambassadors in 2021-22
Year 2
Cheuk Chee Angie CHAN
Email: ccchanas
"Hello everyone. I am Angie and it's my third year in HKUST. I am very interested in robotics, so I joined robotics team in my first year. It is absolutely the most unforgettable university experience for me. From my experience in the robotics team, I realised that my passion for ECE is far beyond all other majors, and that's why I chose ECE. I love travelling around and knowing more about different places and cultures. Engaging with people from all around the world is always so fascinating. Whenever you are confused about your pathway or you want someone to share your own things with, you are always welcome to contact me."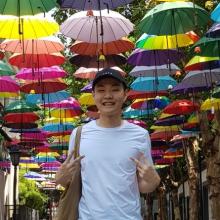 Mincheol CHANG
Email: mchangaf
Hello, everyone! I am Mincheol and this is my third year of study in HKUST. I'm from Korea and it's my honor to be an ECE Ambassador. I took several courses in ECE and grew up passion for technology and computer algorithm. I have worked as temporary helper for ECE FYP day, since then I learned how fascinating and powerful technology is. I love to make new friends, and I am a big fan of soccer . So don't hesitate to contact me and other ambassadors whenever you found difficulty or confusion about your pathway. Looking forward to meeting you!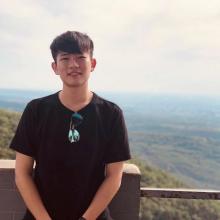 Yih CHENG
Email: ychengaw
"Nice to meet everyone! Hello, I'm Joey, an Year 3 ECE student from Taiwan. I was always interested in the technology field and entered UST with excitement. I took several ELEC courses during Year 1 and was fascinated by what electronic engineering can do to change the world. I chose ECE as my major to learn and deep into the advanced field of technology. I never regretted my choice. I cherish and enjoy every moment as an ECE student. I love to travel and play sports a lot. Feel free to make friends with me and play together. Also don't hesitate to contact us if there's any questions that you encounter. I'm sure all ambassadors will all be willing to provide advice and assist. Last but not least, it's an honor for me to be an ECE Ambassador and I will do my best to help the department and all students who need a help!"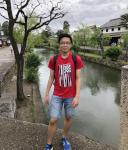 Kuang Yu HSUEH
Email: khsueh
"Hello, I'm Xavier, a Year 4 student major in ELEC. I was born and raised in Taiwan, a place where ELEC industry has a strong presence. I am inspired by how a break-through in science and technology could change the world since my childhood, and therefore decided to study in related department in university. I am always interested in trying out different activities and I am glad that UST provided me all the opportunities. I joined the Robotics team in my first year, and currently doing a part-time internship under a startup company. Please feel free to contact me if you have any questions regarding anything mentioned above, and hope you enjoy life in HKUST."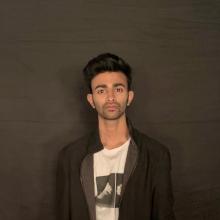 Prabhansh JAIN
Email: pjainac
"Hey I am Prabhansh Jain, a year 3 student studying electronic engineering from India and I am pleased to be an ECE student ambassador. I love how AI and electronic circuits as well as embedded systems work and therefore I chose ECE, the department gives me all types of options to broaden my study field. By taking several ECE courses in my first year, I gained a lot of interest in the technical field of engineering. I would love to help the department and my juniors who can anytime come up to me for questions. I have a lot of passions, including playing various types of indoor and outdoor sports like basketball, karate, football and archery too. I also love travelling and socialising, I love meeting new people, listening to their stories and more."
Anushka PUROHIT 
Email: apurohit
"Hey everyone! My name is Anushka Purohit, and I am a third year student majoring in ECE. Apart from studying, I love watching TV shows, listening to music and trying different kinds of food! My goal is to make UST a little less stressful for you all by guiding you and being there for you if you have any questions, so please feel free to contact me whenever, with whatever questions you may have! Looking forward to meeting you!"