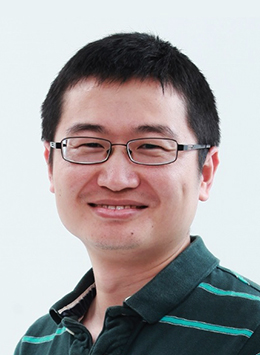 Jun
ZHANG
張 軍
PhD in Electrical & Computer Engineering
Adjunct Assistant Professor
Research Area
Wireless Communications and Networking (WCN)
Research Interests
Mobile computing
Multiple-input multiple-output (MIMO)
Wireless communications
Wireless networking
Internet of Things (IoT)
Profile
PhD, The University of Texas at Austin
MPhil, The Chinese University of Hong Kong
BEng, The University of Science and Technology of China
Jun Zhang received the B.Eng. degree in Electronic Engineering from the University of Science and Technology of China (USTC) in 2004, the M.Phil. degree in Information Engineering from the Chinese University of Hong Kong (CUHK) in 2006, and the Ph.D. degree in Electrical and Computer Engineering from the University of Texas at Austin in 2009. He is currently a Research Assistant Professor in the Department of Electronic and Computer Engineering at the Hong Kong University of Science and Technology (HKUST). His research interests include dense wireless cooperative networks, mobile edge caching and computing, cloud computing, and big data analytics systems.
Dr. Zhang is co-author of the book Fundamentals of LTE (Prentice-Hall, 2010). He is an editor for the IEEE Transactions on Wireless Communications since January 2015, and is a guest editor of the special section on "Mobile Edge Computing for Wireless Networks" in IEEE Access.
Honors & Awards
Honors and Awards
He is a recipient of several best paper awards, including the 2016 Marconi Prize Paper Award in Wireless Communications, the 2016 Young Author Best Paper Award by the IEEE Signal Processing Society (co-author), the 2014 Best Paper Award for the EURASIP Journal on Advances in Signal Processing, an IEEE ICC Best Paper Award in 2016, and an IEEE PIMRC Best Paper Award in 2014. He also received the 2016 IEEE ComSoc Asia-Pacific Best Young Researcher Award.