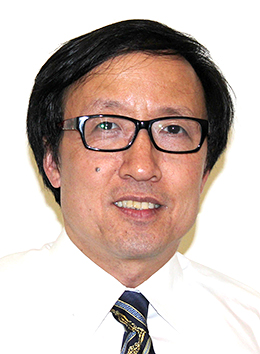 Kai Sun Albert
WONG
王 啓 新
PhD in Electrical Engineering
Associate Head for UG Studies and Outreach
Senior Lecturer
Research Area
Wireless Communications and Networking (WCN)
Research Interests
Convergence protocols
Data and optical networking
Telecommunications
Performance analysis
Profile
PhD, MIT
Dr. Wong received his S.B., S.M., E.E., and Ph.D. degrees in electrical engineering, all from the Massachusetts Institute of Technology, and partially completed an MBA degree at Rutgers University , New Jersey . His expertise is in the areas of communication networks, protocols, and photonic and data switching systems.
From 1988 to 2000 he was with AT&T and Lucent Technologies Bell Laboratories in New Jersey, Hong Kong, and China, holding a series of positions as member of technical staff, distinguished member of technical staff, technical manager, director of technical marketing, and director, sales and technical marketing. His work spanned from basic research, product development, to marketing and sales.
From 2000 to 2001 he was Chief Operating Officer of Transtech Services Group, a company engaged in the building of an optical preform and fiber plant in Hong Kong . From 2002 to 2004, he was Vice President, Wireless Communication Systems, of ASTRI.
Dr. Wong returned to the Electronic and Computer Engineering Department of HKUST in 2005 as a visiting associate professor, a position that he held earlier from 2001 to 2002. Previously, from 1997 to 1998, while on leave from Bell Laboratories, he held the post of visiting associate professor at the Information Engineering Department of the Chinese University of Hong Kong . He has also held adjunct faculty positions at the Polytechnic University of New York and at Rutgers University.
 
Multi-disciplinary Themes